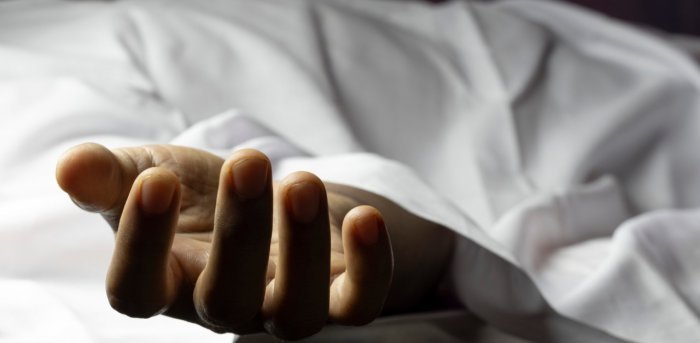 Two butchers allegedly murdered an elderly man after he complained about their shop, and surrendered themselves to the police. 
Police said Venkateshappa, a 70-year-old retired private company employee, was fatally stabbed by Nagaraju, 56, and his son Abhishek, 26, on July 17. 
The suspects visited Venkateshappa's house in JP Nagar, South Bengaluru, around 1 pm, apparently to sort out the bone of contention. But they stabbed him as soon as his wife Mangala went into the kitchen. 
Read | NHAI sets up panel for safety inspection of Bengaluru-Mysuru expressway
Venkateshappa died at a private hospital in JP Nagar at 6 pm, a police officer said. The suspects have been booked for murder. 
Venkateshappa owned a building in Basaveshwara Nagar and rented out a few flats in it. The suspects opened a meat shop opposite the building three months ago, inviting remonstrances from neighbouring residents.
Venkateshappa's tenants also complained several times about a bad smell that permeated the air because of the meat shop. Venkateshappa took objection to the meat shop amid a residential locality, the officer told DH. 
Get a round-up of the day's top stories in your inbox