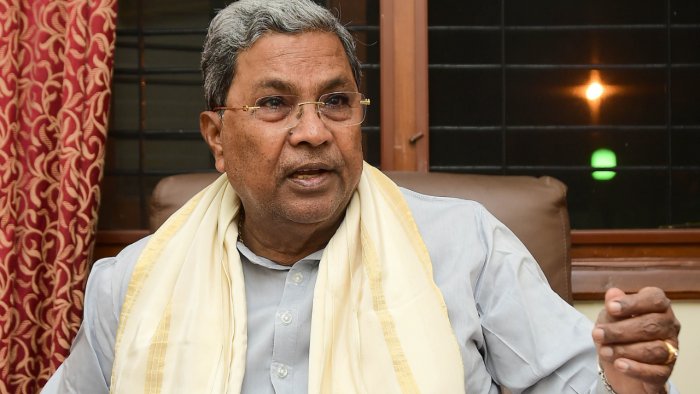 Karnataka now has 24 development corporations catering exclusively to backward classes, but Chief Minister Siddaramaiah has earmarked funds for only seven of them — a clear indicator of his government's priorities while raising questions on the real purpose of these bodies. 
There were 12 development corporations before 12 more were added in the current financial year — 11 by the previous BJP administration in the run-up to the Assembly election and one by Siddaramaiah for Christians in his budget earlier this month. 
Most development corporations run financial assistance schemes or loans for self-entrepreneurship and students. 
According to expenditure documents, Siddaramaiah has provided Rs 260 crore for seven out of the 24 corporations — Devaraj Urs Development Corporation, Vishwakarma, Nijasharana Ambigara Chowdaiah, Uppara, Veerashaiva-Lingayat, Vokkaliga and Arya-Vysya. Even with this, Siddaramaiah has cut allocation this fiscal. For example, the Devaraj Urs Corporation has received Rs 100 crore against Rs 190 crore last fiscal. The Veerashaiva-Lingayat and Vokkaliga Corporations are down to Rs 60 crore from Rs 100 crore Rs 105 crore, respectively. 
In the 2022-23 fiscal, the pre-existing 12 development corporations got Rs 595.62 crore.
The new Christian Development Corporation will get a share in Rs 100 crore earmarked for the community's development. But a Christian Development Corporation was already promised in the 2019-20 budget when the JD(S)-Congress coalition was in power. 
Not a single development corporation out of the 11 that came into existence this fiscal has received funds — Ganiga, Hadapada, Narayana Guru (Idiga), Mali/Malagar & Hugar, Medara, Balija, Tigala, Kumbara, Kodava, Nekara and Pinjara/Nadaf & Others. 
A senior Finance department official said many development corporations are sitting on unused funds. "We have told them to spend whatever they have and then approach us," the officer said, adding that there were fiscal limitations due to the Congress' five guarantees.
Experts point out community-specific corporations are created largely due to political reasons. Not only backward classes, but even some SC/ST communities have dedicated corporations -- Bhovi, Adi Jambava, Valmiki and so on. 
This trend started when advocate C S Dwarakanath chaired the Karnataka
State Backward Classes Commission.
"The Devaraj Urs Corporation catered to the major communities. To help smaller communities with concentrated development, I recommended the creation of separate corporations," Dwarakanath said.
"But today, the major communities or those politically strong have managed to get corporations for themselves. The smaller communities remain left out."
OBC development corporations: 
1. Devaraj Urs Backward Classes Development Corporation
2. Karnataka Nomadic/Semi-Nomadic Development Corporation
3. Karnataka Savita Samaja Development Corporation
4. Karnataka Madivala Machideva Development Corporation
5. Karnataka Vishwakarma Communities Development Corporation
6. Nijasharana Ambigara Chowdaiah Development Corporation
7. Karnataka Uppara Development Corporation
8. Karnataka Veerashaiva-Lingayat Development Corporation
9. Karnataka Vokkaliga Development Corporation
10. Karnataka Maratha Development Corporation
11. Karnataka Arya-Vysya Development Corporation
12. Karnataka Kadugolla Development Corporation
13. Karnataka Ganiga Development Corporation
14. Karnataka Hadapada Development Corporation
15. Sri Narayana Guru Development Corporation
16. Karnataka Mali/Malagar & Hugar Development Corporation
17. Karnataka Medara Development Corporation
18. Karnataka Balija Development Corporation
19. Karnataka Tigala Development Corporation
20. Karnataka State Kumbara Development Corporation
21. Karnataka State Kodava Development Corporation
22. Karnataka Nekara Development Corporation
23. Pinjara, Nadaf & 13 Other Castes' Development Corporation
24. Karnataka State Christian Development Corporation
Get a round-up of the day's top stories in your inbox