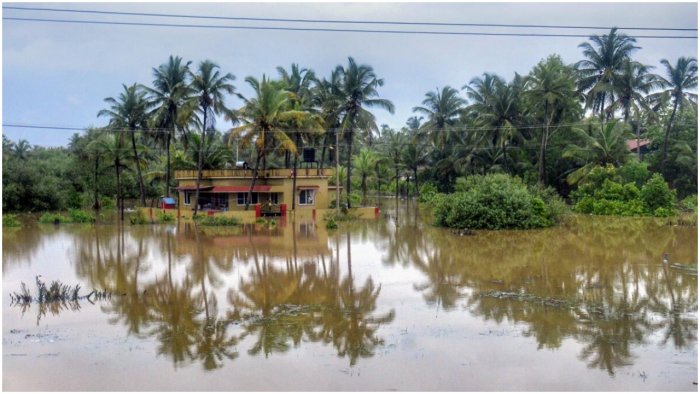 A yellow alert has been issued for the coastal districts of Dakshina Kannada, Udupi and Uttara Kannada for five days from Sunday in anticipation of heavy rains, officials said.
Till Saturday, Kundapur received seven cm, Mangaluru Airport, Panambur, Kota and Uppinangady experienced four cm of rainfall, while Mangaluru, Mani and Udupi received three cm of rainfall.
Also Read | Karnataka: Leopard suspected of killing 6-year-old girl in Hanur taluk caught in trap
Incidents of mudslides and damage to houses have been reported in the areas of Konaje and Harekala. Many low-lying areas in different parts of Dakshina Kannada have been flooded.
Several parts of DK and Udupi districts received moderate to heavy rains in the last two days, officials said.
A yellow alert means heavy rainfall between 6 and 11 cm.
Get a round-up of the day's top stories in your inbox