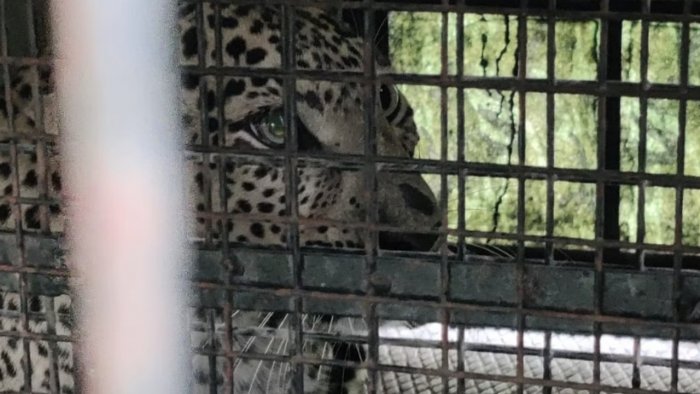 A leopard fell into a trap laid by the Forest department at Siddeshwara Betta, near Madhuvanahalli, in Kollegal taluk, Chamarajanagar district, on Saturday night.
It was suspected that it might be the same leopard that had attacked a girl at Kaggilagundi in Hanur taluk, and a farmer in Kanchagalli village, however the forest department has ruled out that it is the same animal. The first victim, identified as 6-year-old Susheela had suffered serious injuries in the attack succumbed on Friday night.
The Forest department has been conducting operations since 19 days to capture the leopard in question and the officials had also claimed that the leopard had strayed into Male Mahadeshwara hills limits.
A video clip of the movement of a leopard was circulated on social media recently. 
Following the attack incidents, the Forest department had placed cages at six places and also installed 30 CCTV cameras to monitor its movement.
On Saturday night,  this other leopard fell into one of the traps. The department personnel on patrol found the leopard on Sunday morning. 
Get a round-up of the day's top stories in your inbox