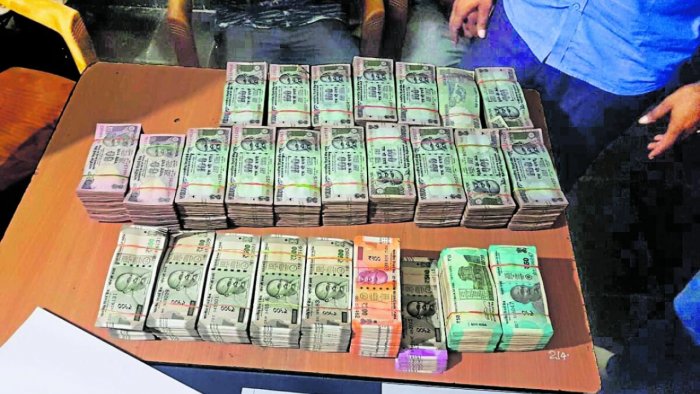 As much as Rs 43 crore of the Rs 147.46 crore in cash seized during the model code of conduct since March 29 has been released to claimants, officials in the Election Commission said on Monday, as the cumulative value of seized cash and materials increased by more than 100% compared to the 2018 polls.
The daily operations of static and flying squads across the state have netted cash, liquor and materials worth Rs 375.60 crore, with the amount expected to increase in the next two days.
In 2018, the entire election season from March 27 to May 12 had seen the seizure of Rs 185.74 crore.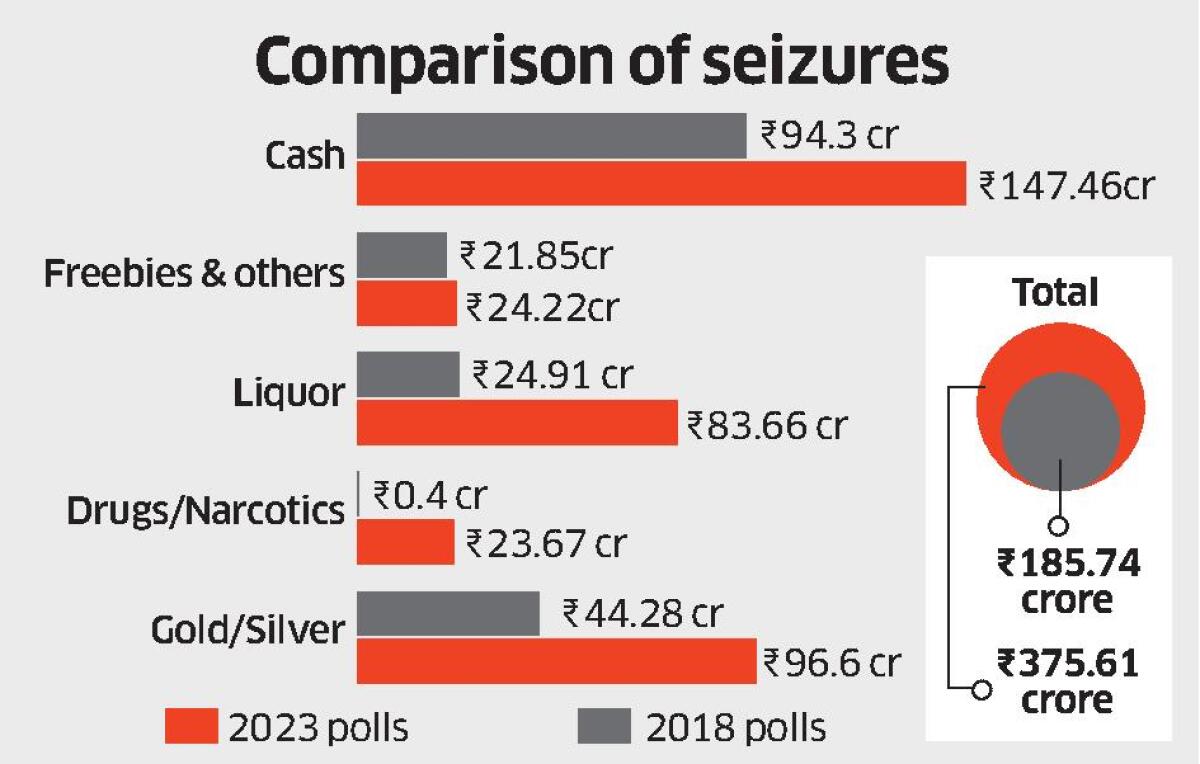 As per the standard operating procedure, election officials seize cash above Rs 50,000 for lack of valid papers.
An amount above Rs 10 lakh is handed over to the Income Tax department, if there is no suspicion of a link to any party candidate or functionary.
Of the Rs 147.46 crore cash seized, the election officials looked into claims and released Rs 43.06 lakh to claimants and is processing claims pertaining to
Rs 46.12 crore.
Read | 45% of Cong, BJP, JD(S) candidates fielded in Karnataka Assembly elections face criminal cases
Those claiming the cash handed over to the I-T department have to show the necessary papers related to tax payments.
Gold and silver together make up for seizures worth nearly Rs 100 crore this year, while there is no big jump in the value of freebies.
Among the confiscations, liquor seizure has gone up by 230 per cent, with a whopping 22.27 lakh litres worth Rs 83.66 crore seized compared with the 5.42 lakh litres seized in 2018.
To a question on the processing and release of the cash and materials seized in the previous election, officials told DH that the information would be furnished after the polls.
There has been a whopping increase in the seizures of drugs and narcotics from 127 kg (valued at Rs 40 lakh) to 1,954 kg (Rs 23.67 crore) during the same time.
An official said it was an incidental seizure as narcotics were not their primary focus.
Get a round-up of the day's top stories in your inbox