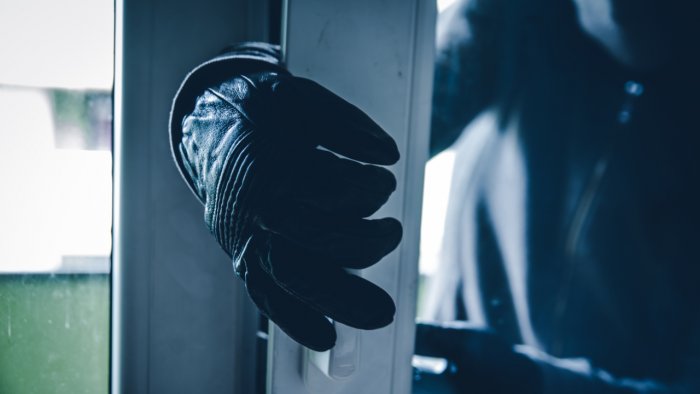 The recent presence of armed gangs attempting to break into villas and apartments in two gated communities in Sarjapur has caused widespread panic in the area.
CCTV footage captured a five-member gang, armed with lethal weapons, loitering inside the Metropolis Fair Oaks gated community in Sarjapur.
However, the president and the vice-president of the Metropolis Fair Oaks union declined to comment when approached by DH reporters, fearing potential backlash for speaking their minds.
Also Read | MD, CEO hacked to death inside private firm office in Bengaluru; ex-colleague prime suspect
Nevertheless, a resident spotted just outside the gated community informed this reporter that two individuals were first noticed inside the society on July 10.
They spent two hours roaming around.
"On July 11, the same gang returned with three more people and made multiple unsuccessful attempts to break into houses within the community," the resident added.
Both incidents occurred between 1 am and 3 am.
Additionally, a similar incident took place in another gated community called Palm Ville, located about 100 metres from Metropolis Oaks.
The president of the Palm Ville union informed DH that on June 27, two individuals entered the society by cutting through the fence. They attempted to break into an empty flat but failed to open the lock of a security box.
No items were stolen from any of the houses, and it was confirmed that this gang was not the same as the one that entered Metropolis Oaks.
In both cases, the residents expressed concerns about poor police patrolling, which may have emboldened the miscreants. They also claimed that their complaints were not registered by the police.
However, a police officer denied these allegations.
"We didn't refuse to file a complaint. Instead, we recommended filing an FIR, but the residents were reluctant to do so and sought suggestions to improve security," the officer said.
Staff shortage
Bengaluru District SP Mallikarjun Baladandi told DH, "We have only half the staff compared to the city police, which affects the frequency of patrolling. However, it is done regularly. In previous instances, we have apprehended gangs operating similarly. It appears this particular gang is new, but we will apprehend them soon."
Another police officer noted that the Sarjapur police station is responsible for 37 villages, and the area is growing rapidly. The station is understaffed to fully patrol the jurisdiction.
"We have only two personnel available for night patrols. It is challenging, but we ensure our rounds are completed," the officer stated. 
He said that gated communities are the primary target for these gangs.
Get a round-up of the day's top stories in your inbox