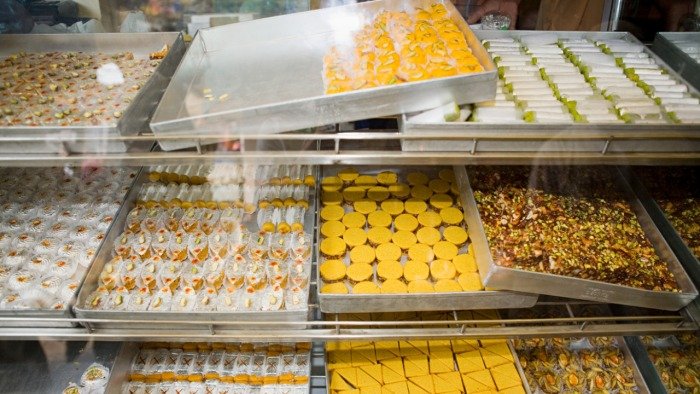 India has a fairly rich and vastly diverse culinary tradition with sweets forming an integral part of it. The sheer scale of diversity means that there is immense variety for the foodies when it comes to picking which one to choose to satiate their sweet tooth. 
Apart from traditional sweets, India also has no dearth of street food sweets. Street food sweets have an additional layer of excitement wrapped around them which gives them a distinct taste.
From this enormous variety of sweets it is almost impossible to pick which one is the best. But this tedious task of listing the best sweets not just in India but the whole world was done by a Croatia-based online travel and food guide TasteAtlas. 
TasteAtlas is a food-based magazine that gives detailed reviews and information on street food around the world.
Also Read | Mysore pak rules on election results day
TasteAtlas recently released the list of the 'Best Street Food Sweets in the World'. In this list of 50 of the world's top street food sweets, India had three entrants.
The last Indian sweet on this list is Kulfi Falooda, ranked 32nd.
Kulfi is listed on the 18th spot while the best Indian sweet, as per this survey, is Mysore Pak. Mysore Pak originated in Karnataka's Mysore and is now relished all over the country and even in some parts of the world.
Who is on the top?
The traditional Portuegese delicacy, Pastel de nata, has been adjudged as the best street food sweet in the world. Behind it is Serabi from Indonesia occupying the second place and following Serabi is Turkey's Dondurma. Another Indonesian sweet, Pisang goreng is in the top 10, listed at the seventh position. Belgium also has two entrants in the top 10. The most famous Belgian culinary trademark Gaufre is ranked Ninth while Liège waffles, one of the two most popular waffle varieties in Belgium, stands at sixth place.
How was the list prepared?
According to the website of TasteAtlas, these "food rankings are based on the ratings of the TasteAtlas audience, with a series of mechanisms that recognize real users and that ignore bot, nationalist or local patriotic ratings, and give additional value to the ratings of users that the system recognizes as knowledgeable."
Explaining further about its methodology, the website mentions that to choose the top 10 best rated street food sweets until July 14, 2023, 5,326 ratings were recorded, of which 3,752 were recognized by the system as legitimate.
Knowing how much of a contentious topic it could become, TasteAtlas has played it safe by clearly mentioning on their website that this list 'should not be seen as the final global conclusion about food.'
Get a round-up of the day's top stories in your inbox