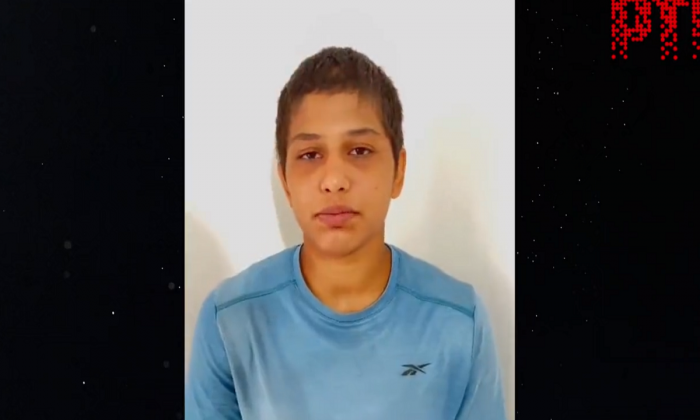 Reigning Under-20 World Champion Antim Panghal on Wednesday questioned the Asian Games trials exemption given to to Vinesh Phogat, asserting that not just she but many other Indian wrestlers are capable of beating the celebrated grappler in the 53kg category.
Vinesh (53kg) and Bajrang Punia (65kg) were given direct entries for the Asian Games by the Indian Olympic Association's ad-hoc committee on Tuesday while other wrestlers will have to book their places in the Indian squad through selection trials on July 22 and 23.
The 19-year-old Panghal, who hails from Hisar in Haryana and competes in 53kg, asked why Vinesh has been selected when she has not been practicing for long.
Also read | WFI ad-hoc panel hands direct Asian Games entries to Bajrang, Vinesh, raises eyebrows
Panghal, who is a silver medallist from the senior Asian Championship, asked the criteria for exemption through a video.
"Vinesh Phogat has received direct entry for the Asian Games, when she had not done any practice in the last one year. She doesn't have any achievement in the last one year," Panghal said in the video.
VIDEO | "Vinesh (Phogat) has been given direct entry for Asian Games despite that she has not been practiced for past one year. I won gold medal in the 2022 Junior World Championship. Even in the Commonwealth Games trial, I had a 3-3 bout with her. Then too, I was cheated. Should… pic.twitter.com/kftenHutKH

— Press Trust of India (@PTI_News) July 19, 2023
"Last year, in the Junior World Championships, I had won a gold medal and became the first woman wrestler from India to achieve this feat. In the 2023 Asian Championships I won a silver medal, but Vinesh has no achievement to show in the last one year. She was also injured," she said.
"Sakshi Malik has also won an Olympic medal, she too is not being sent. What is so special about Vinesh that she is being sent. Just organise trials. I am not saying that I am the only one who can beat Vinesh. There are several other girls who can beat her," said Panghal.
Vinesh got direct entry for the Asian Games by virtue of being a medal winner at the World Championship last year. She is currently training in Budapest, Hungary.
Panghal alleged that during the Birmingham Asian Games trials too, she had got a raw deal.
"When the CWG trials were taking place, I had bouts against her, then too they (officials) cheated me. I said koi nahin (it's okay), I will try to qualify for the Olympics by going to the (Hangzhou) Asian Games. But now they are saying they will send Vinesh. This is not done.
"They are also saying that the one who goes for the Asian Games will also go for the World Championships. And, the one who wins a medal at Worlds will go to the Olympics (in Paris). We have also been training hard for years. So, what about us?" questioned Panghal.
She asked whether it was time for wrestlers like her to quit the sport in frustration.
"Should we leave wrestling. Tell us on what basis is she (Vinesh) being sent."
Get a round-up of the day's top stories in your inbox