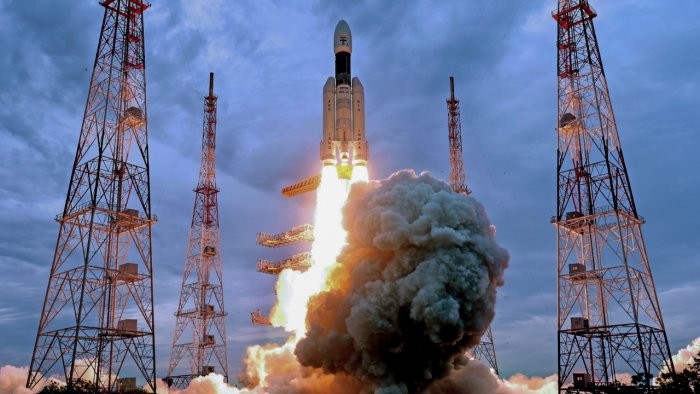 India's third unmanned lunar mission, Chandrayaan-3, was "on schedule", the Indian Space Research Organisation (ISRO) said on Tuesday after "successfully" performing the third orbit-raising manoeuvre, increasing the altitude of the spacecraft. 
"The mission is on schedule. The third orbit-raising manoeuvre (Earth-bound perigee firing) is performed successfully from ISTRAC/ISRO, Bengaluru. The next firing is planned for July 20, 2023, between 2 and 3 pm IST," the ISRO said in an update on Tuesday evening. 
After the Tuesday's firing, the spacecraft has attained a 51400 km x 228 km orbit, as planned, the ISRO added. The first and second orbit-raising manoeuvres were conducted on Saturday and Monday by scientists at ISTRAC/ISRO.
Also Read | Success of Chandrayaan augurs well for entire humanity, says PM Modi
The scientists will continue to conduct several orbit raising manoeuvres till July 31 before the spacecraft begins its journey towards the Moon (trans-lunar insertion phase) on August 1. 
The separation of propulsion and the lander module will take place on August 17, while the spacecraft is expected to make a soft and safe landing on the south polar region of the moon at 5.47 pm on August 23. 
The Chandrayaan-3 lander carrying a rover within it will be carried into an orbit around the moon by the propulsion module. A little later, the lander will separate from that module and will attempt to make a soft landing in the south polar region of the moon, which is of intense interest as it has many permanently shadowed craters which could contain water ice and precious minerals. 
Billed as a follow-up mission to Chandrayaan-2, Chandrayaan-3 will seek to demonstrate end-to-end landing and roving capabilities. 
Get a round-up of the day's top stories in your inbox